Thrust Boring
---
Thrust Boring allows clean and tidy installation of pipework, cables and ducting without disturbing main roads, buildings or trees on the surface. Using the latest techniques our specialists are able to remove soil to create channels underground without the need for expensive & unsightly excavation.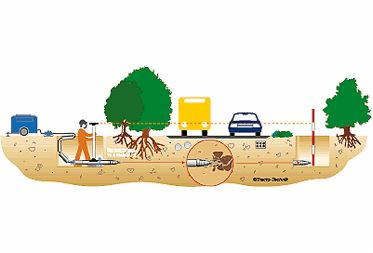 The minimal disturbance of the surface during this process will save you the cost of re-instatement and minimise upheaval.
There is no limit to the depth we can bore to, and we are fully insured to undertake this. 
Uses include New Pipe laying including bypassing damaged pipes, New Duct laying both for Water Pipes and Electrical Services, and Drainage amongst others.

Call us today for a free, no obligation quotation on 01263 822250.